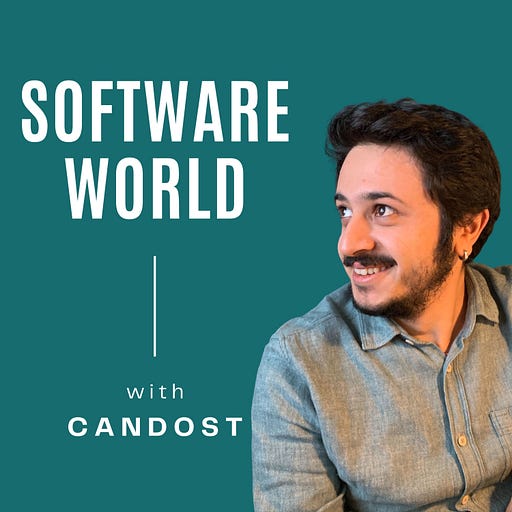 Mar 11, 2021 • 51M
#13: DevOps and Site Reliability Engineering as a Career - Rene Hernandez
Software World Podcast uncovers journeys of people and software systems. I sometimes interview the uncelebrated (or famous) experts or sometimes talk alone about a topic I'm researching or thinking about.
The popularity and growth of DevOps are very attractive to many people. Site Reliability Engineering shares the same foundational principles with DevOps. Since both topics have been very popular since the beginning of the 2010s, engineers can create a good career in both.
This week, we focused on how people can grow in DevOps and SRE. My guest was Rene Hernandez. He is a Senior DevOps Engineer at Fullscript.
If you are looking to become a DevOps or Site Reliability Engineer or would like to grow your career in one of them, watch Rene and me.